Inloader pallets for concrete and precast wood
R-TECH Stahlbauges.m.b.H.
For over 25 years, we have been manufacturing inloader pallets and load dropping pallets for prefabricated walls with the highest safety standards and stand the test in the field of steel construction and series production.
We are successfully committed to our systems for structural stability through integrated supporting systems around the world, which can be operated optimally in daily use on the construction site:
From inloader pallets and swap bodies for prefabricated walls made of wood or concrete, R-TECH offers you the security and efficiency for your production on site.
Contact now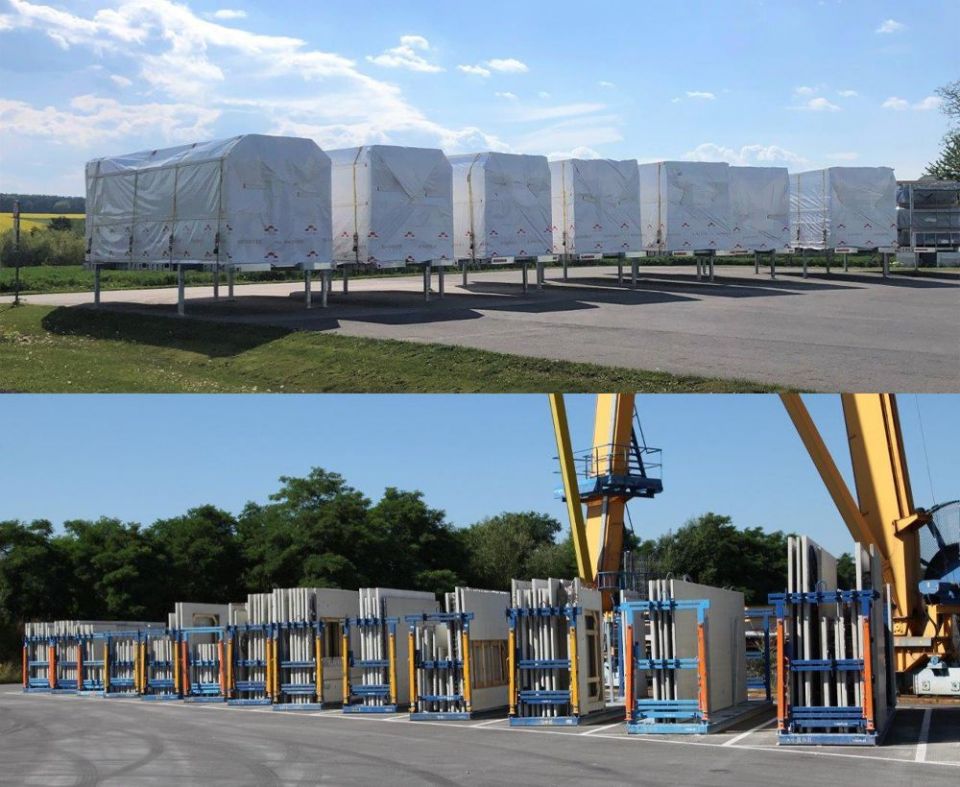 Transport system with R-TECH
Preload technology for concrete and precast wood industry
From inloader pallets and load dropping pallets through to reversing devices we provide robust, field-proven frames and technology. We are thus defining new safety standards for loading and transport in the concrete sector on the basis of our own test procedures.
There are well-known issues with transport and storage of prefabricated concrete parts: they are usually several metres high and of enormous mass with a relatively narrow depth. Structural stability is an absolute necessity on the construction side that is endangered by gusts of wind and complicated handling. R-TECH counters this with practical stability tests and develops technology that fits and lasts.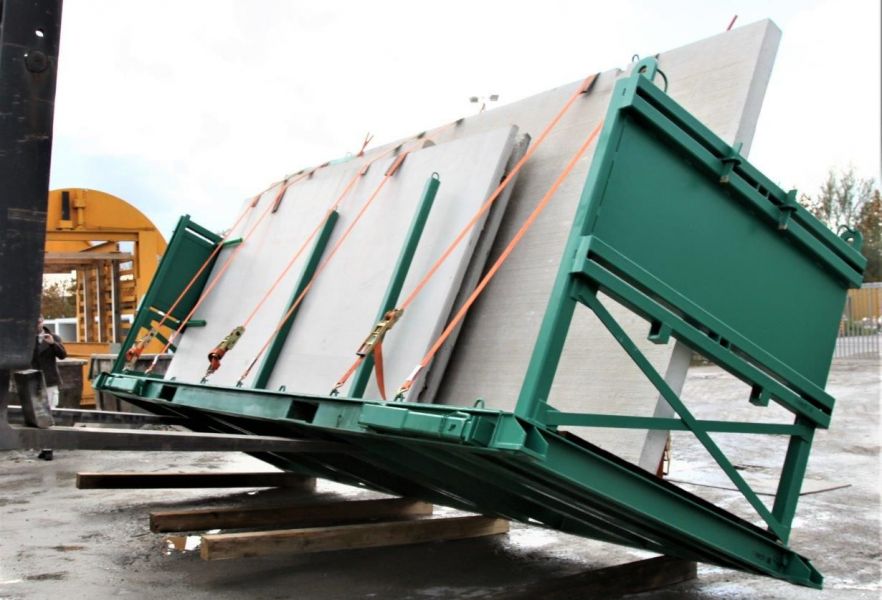 R-TECH pallets as an all-rounder
Concrete walls as well as wooden walls must be transported, safely stored and securely installed. We from R-TECH offer you a comprehensive range of services – from logistics and structural stability through to management via monitoring using an app worldwide for daily, industrial, robust use with the highest safety standards. With us, you will get:
Customised and product-specific solutions
R-TECH transport frames as inloader pallets, swap bodies and load dropping pallets
R-TECH transport frames for heavy, long-term use
R-TECH transport frames without reworking and with optimally safe handling
R-TECH transport frames without hidden additional costs
Reversing devices for precast concrete parts as a reversing frame
Series productions according to customer requirements and in joint development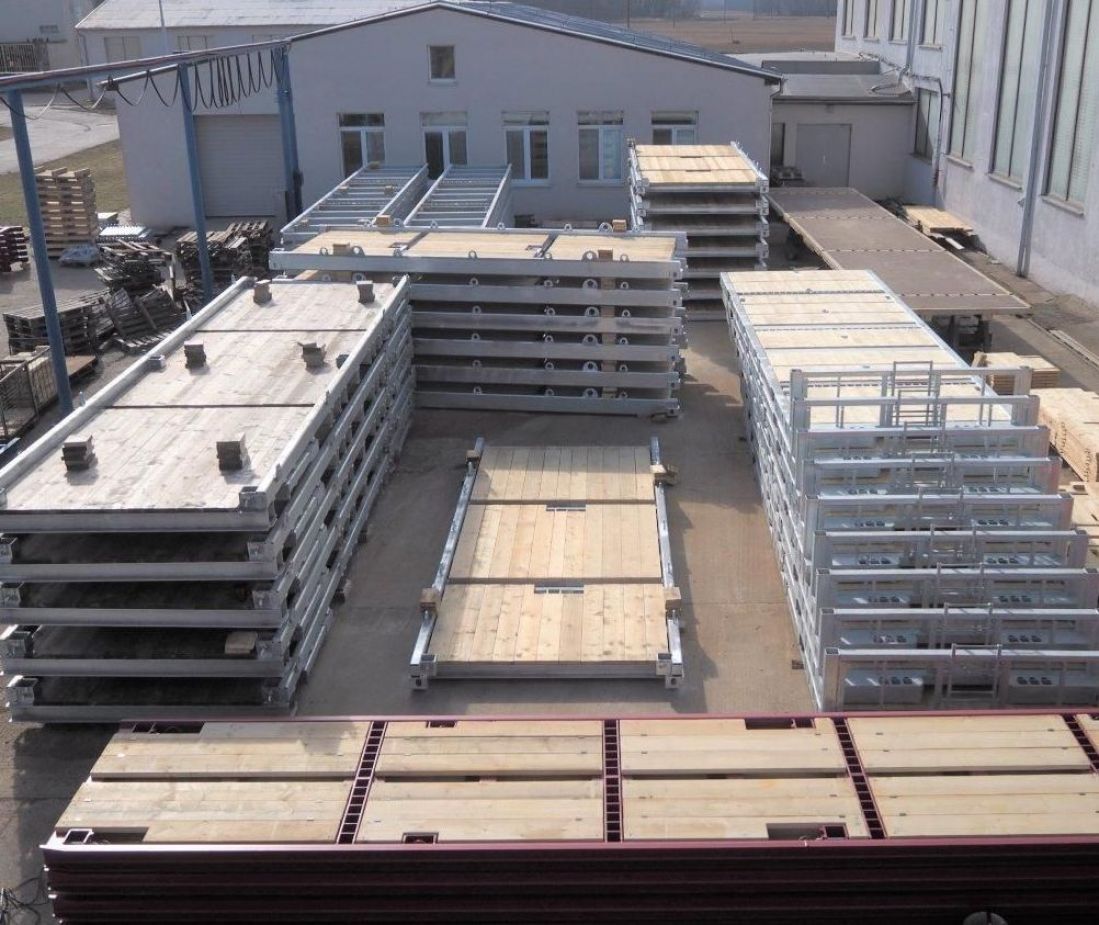 Efficient and secure worldwide
with inloader pallets by R-TECH
Our approach is each time customer-focused, practical and innovative. Benefit from our experience and our expertise. We offer you security. You can calculate efficiently and inexpensively.
The security elements by R-TECH (security sword / security spike) with plastic coating avoid direct contact between concrete and metal and therefore reduce transport damage and subsequent costs. Each transport with R-TECH pallets saves you time and money and increase safety for your team.
Do you have questions or an order? Then feel free to Contact us. We are here for you.